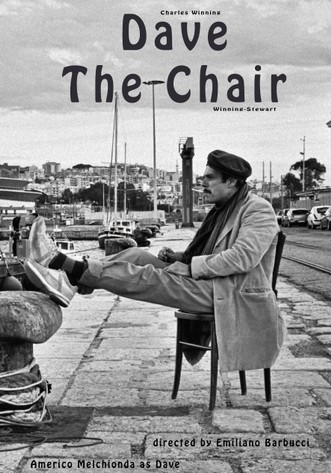 Dave The Chair - Music Video

Produzione originale del Pentedattilo Film Festival XI edizione.
Direzione Artistica: Emanuele Milasi & Americo Melchionda
Direttore della Fotografia: Giancarlo Lancioni
Organizzazione: Emanuele Milasi
Dave The Chair è Americo Melchionda
Charles Winning - Dave The Chair
Pino Delfino: Double Bass
Walter Brancatisano: Dobro, Backing Vocals
Special thanks to Francesco Alampi, additional guitar performance.
Preproduction at Soundray Studios, England by Pete Murray
Recorded & mixed at LM Recording Studio, RC, Italy by Alessio "LeX" Mauro
Produced by Alessio "LeX" Mauro for Medical Records.
SIAE Registered by Charles C. Winning and Alan L. Stewart
Artist Management: MPW Management (mrswinning@gmail.com)
Progetto cofinanziato a valere sul: PAC 2017 - Regione Calabria
Dave The Chair is an ironic commentry on our attitudes towards homelessness, even those who served their country. Dave is a hero, cast out to survive the best he can, invisible to the wealthy who sent him to war. Fortunately he has a chair left on which he can rely.

si ringrazia per la partecipazione: